---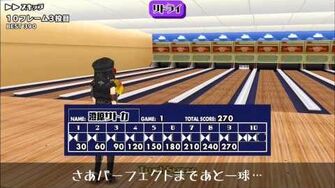 In this mini game you can play 10 pin bowling. Swipe left or right to control the direction of the bowling ball while it is rolling towards the pins. The aim is to score as many points as possible.
Ad blocker interference detected!
Wikia is a free-to-use site that makes money from advertising. We have a modified experience for viewers using ad blockers

Wikia is not accessible if you've made further modifications. Remove the custom ad blocker rule(s) and the page will load as expected.